Level Residence
Level Residence consists of a selection of luxurious one- and two-bedroom apartments, as well as a large penthouse on a whole floor, a total of 9 apartments and stunning views from each floor. Situated on an elite plot of land, the residence is located in the heart of the city, in the area of Katholiki, one of the most well-appointed areas of Limassol. Thoughtfully designed by renowned architects and designers, Level Residence is the epitome of modern living with impeccable interiors executed to the highest standards.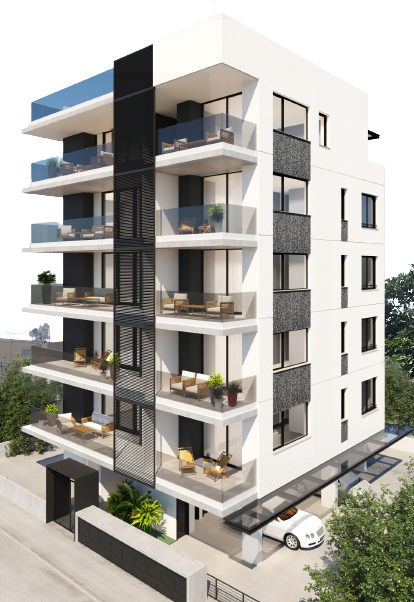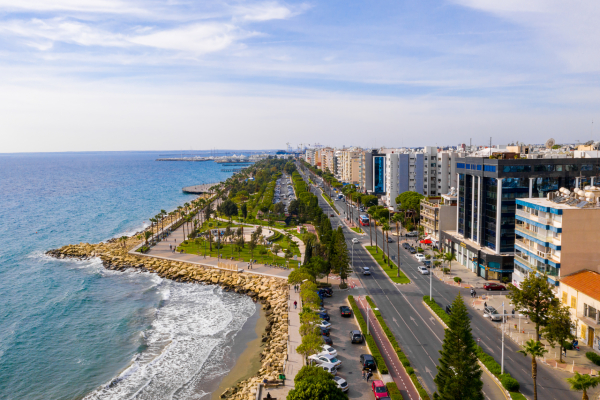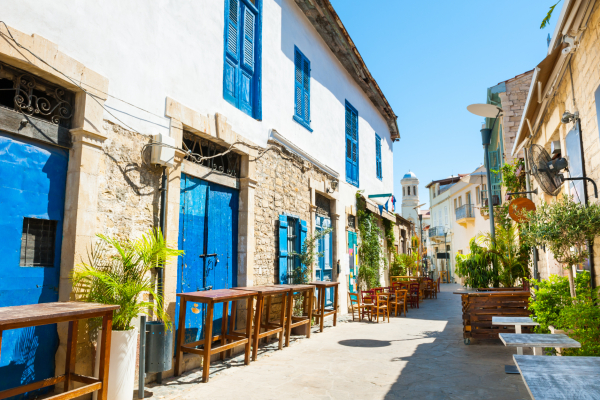 Location and infrastructure
The new residential complex Level Residence is located in the popular area of Katoliki in the center of the city. Katoliki is one of the most comfortable, quiet, cozy and prestigious districts of Limassol. Nowhere else are so many advantages of the island concentrated as in this place, located on the border of the old town and a short walk from the waterfront.
Location and infrastructure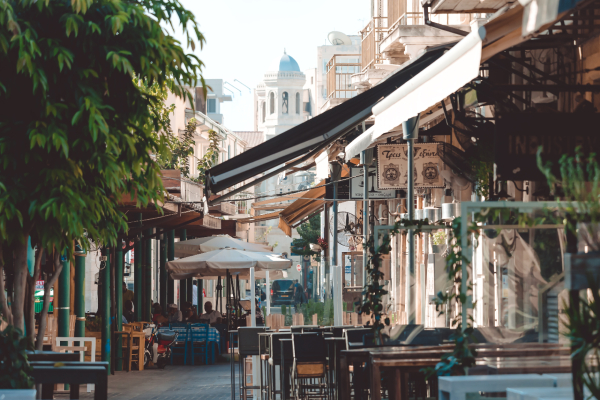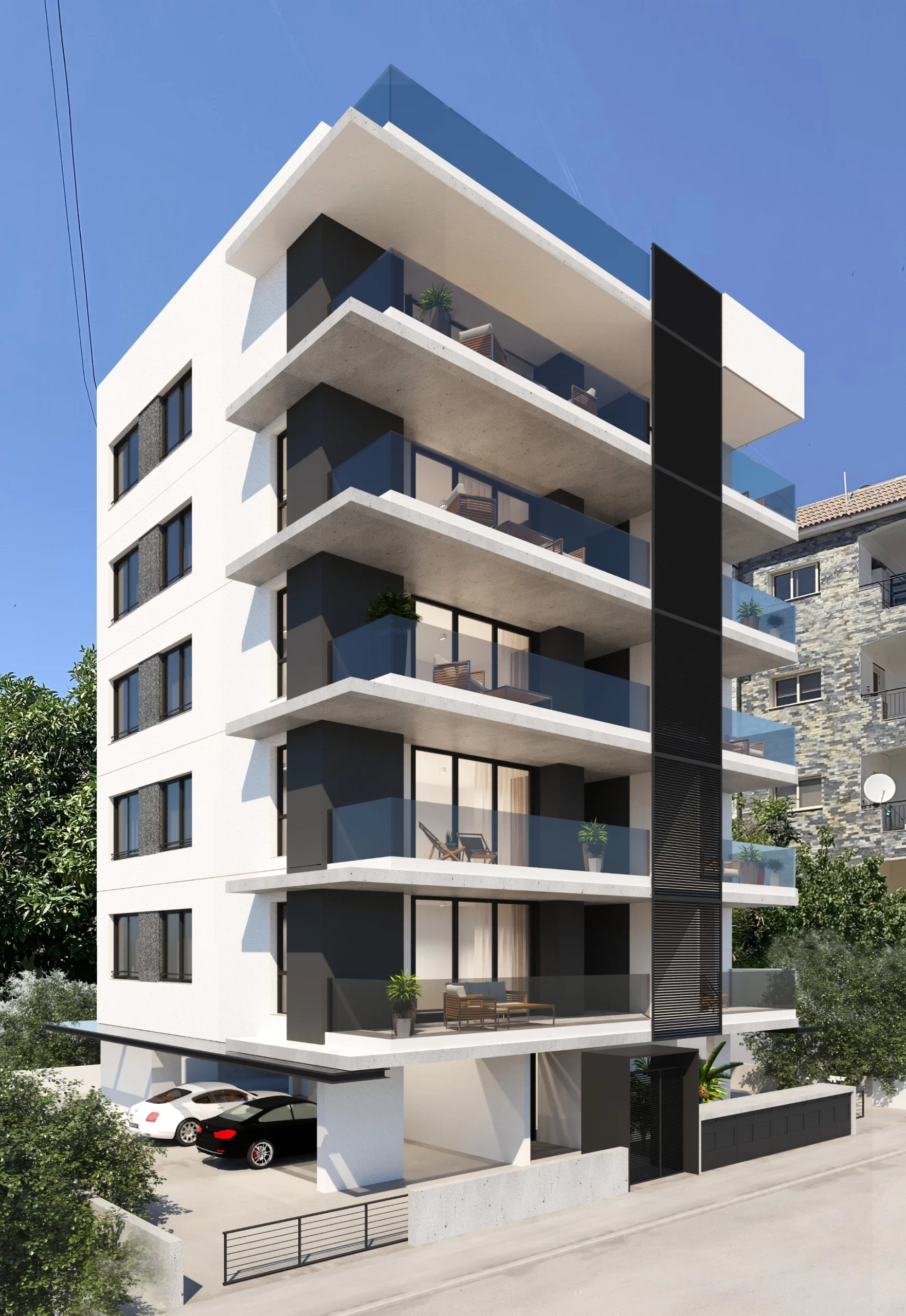 Project Features
Upon entering Level Residence, you'll immediately be immersed in the atmosphere of the new luxury complex. The stylish marble exterior entrance flows seamlessly inside, creating an inviting pathway to your home. Details of the highest quality finishing materials are complemented by original design solutions that are in harmony with the landscape and create a feeling of "finally home" after a long day.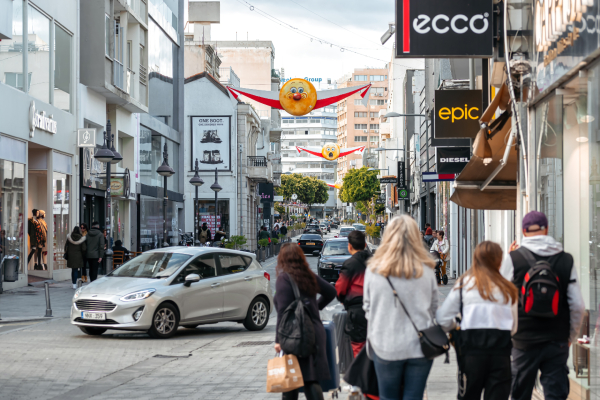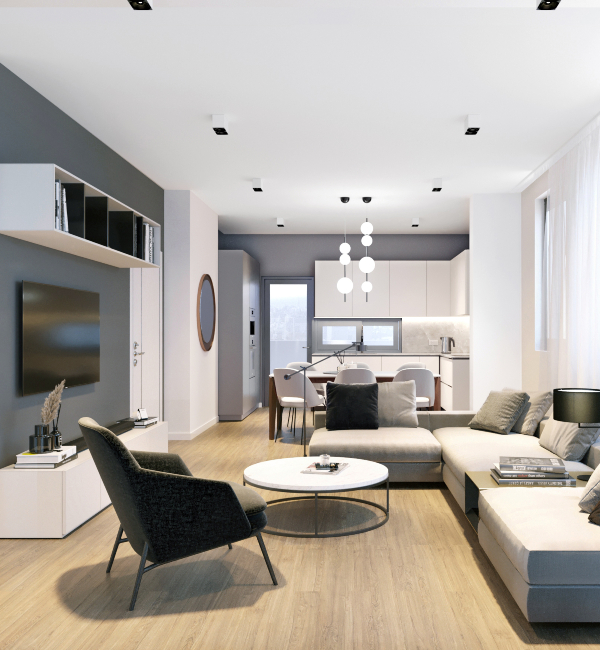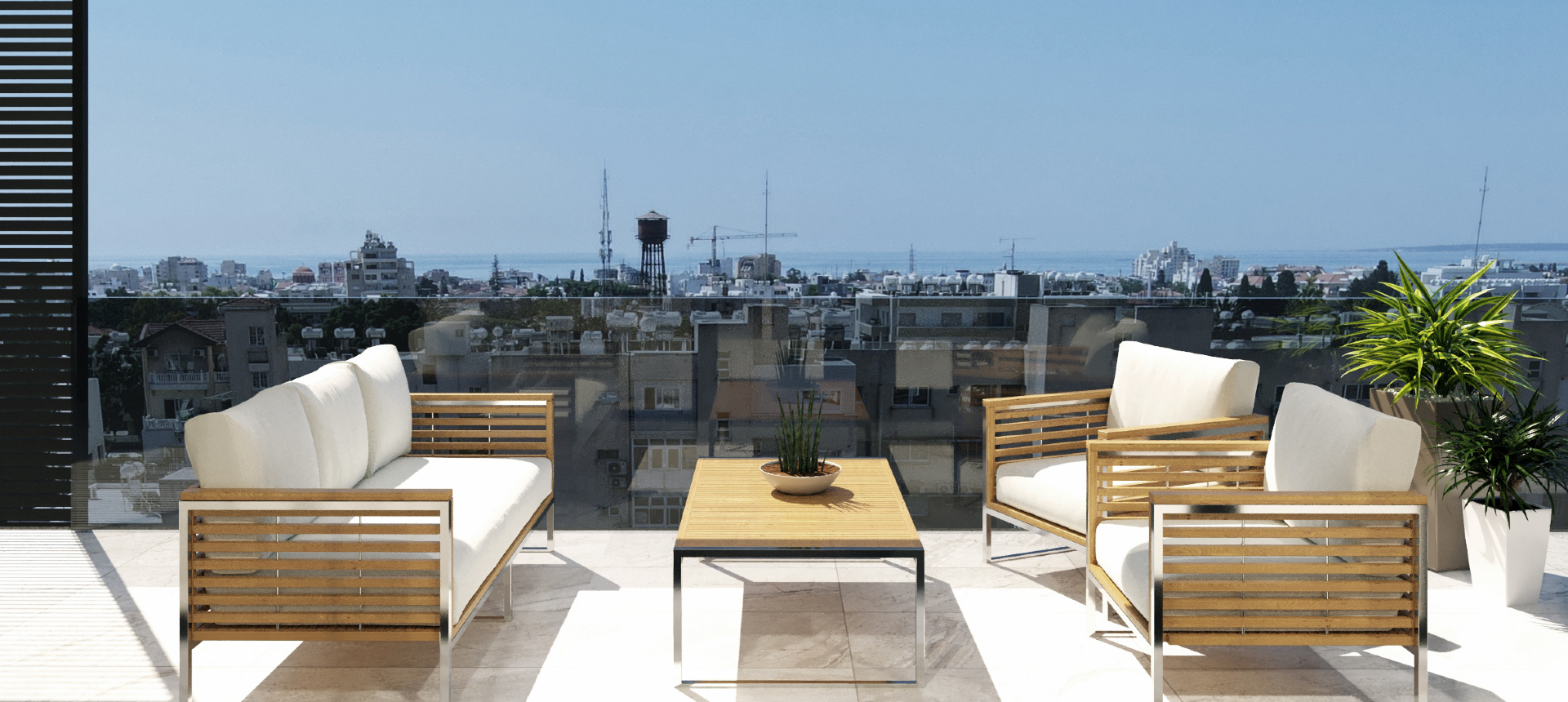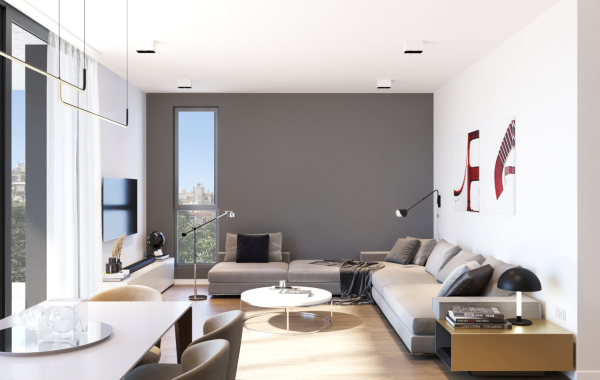 Interiors
Level Residence offers high sophistication and organic individuality. The complex has been designed to encompass stunning views and thus create a sense of openness, using a mixture of light and shade to reflect the natural world outside.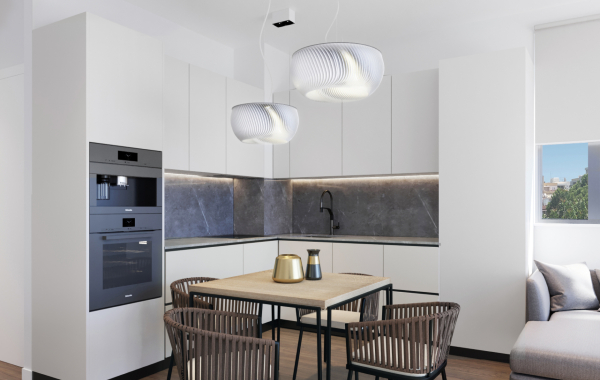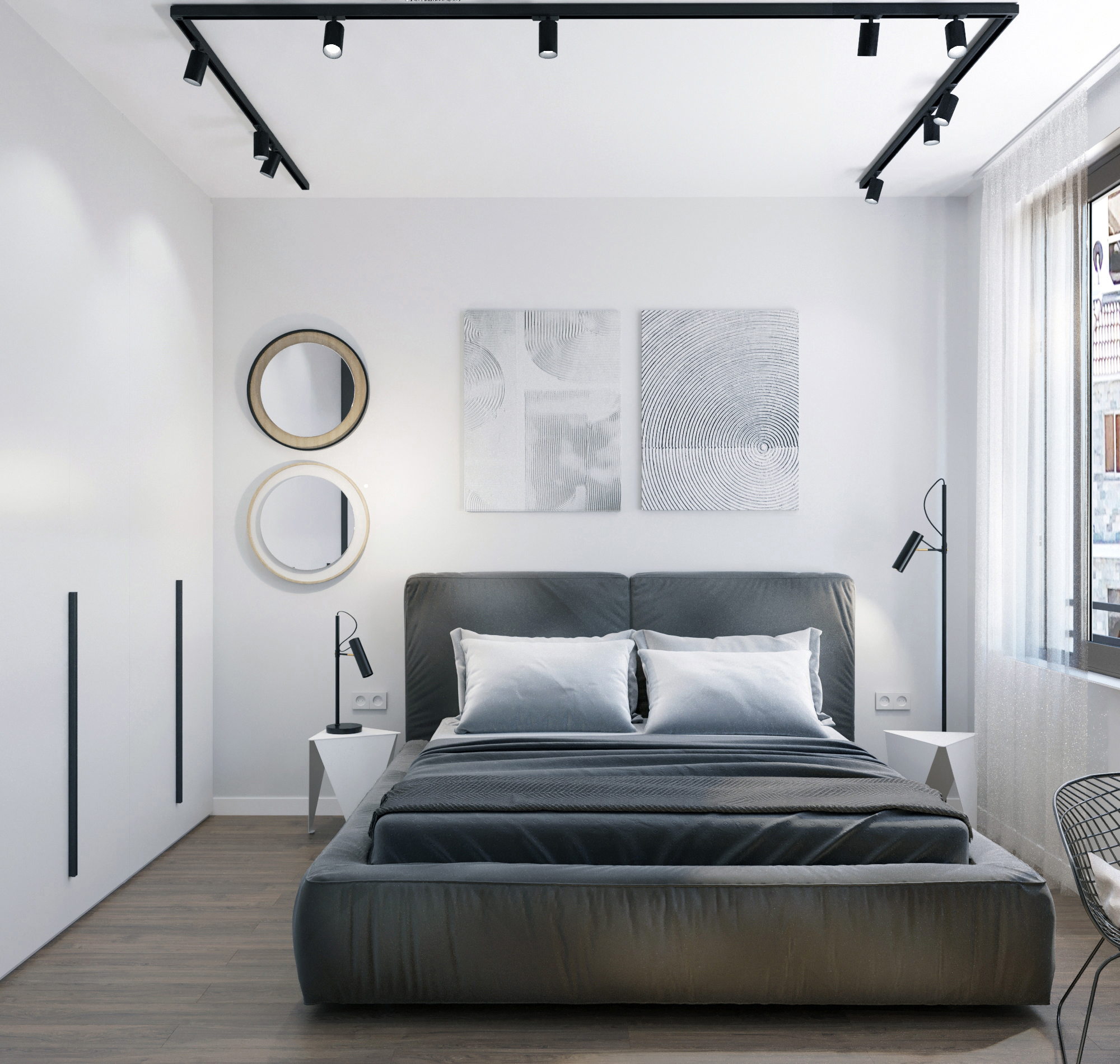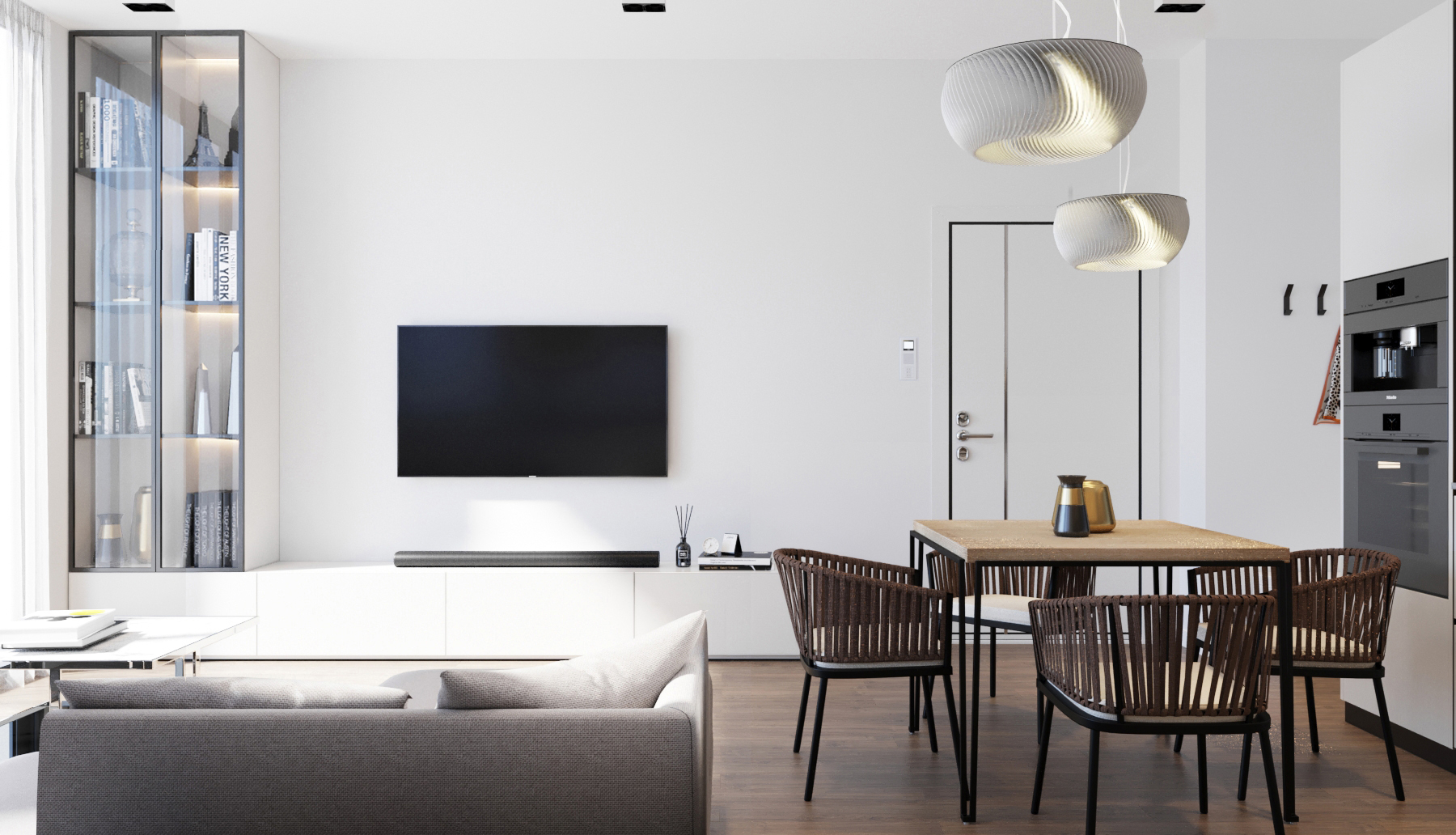 Features and
characteristics
of apartments
The Level Residence was designed with a holistic approach that used methods to minimize the environmental impact and energy consumption of the building while promoting the health and productivity of its residents.
Features and characteristics of apartments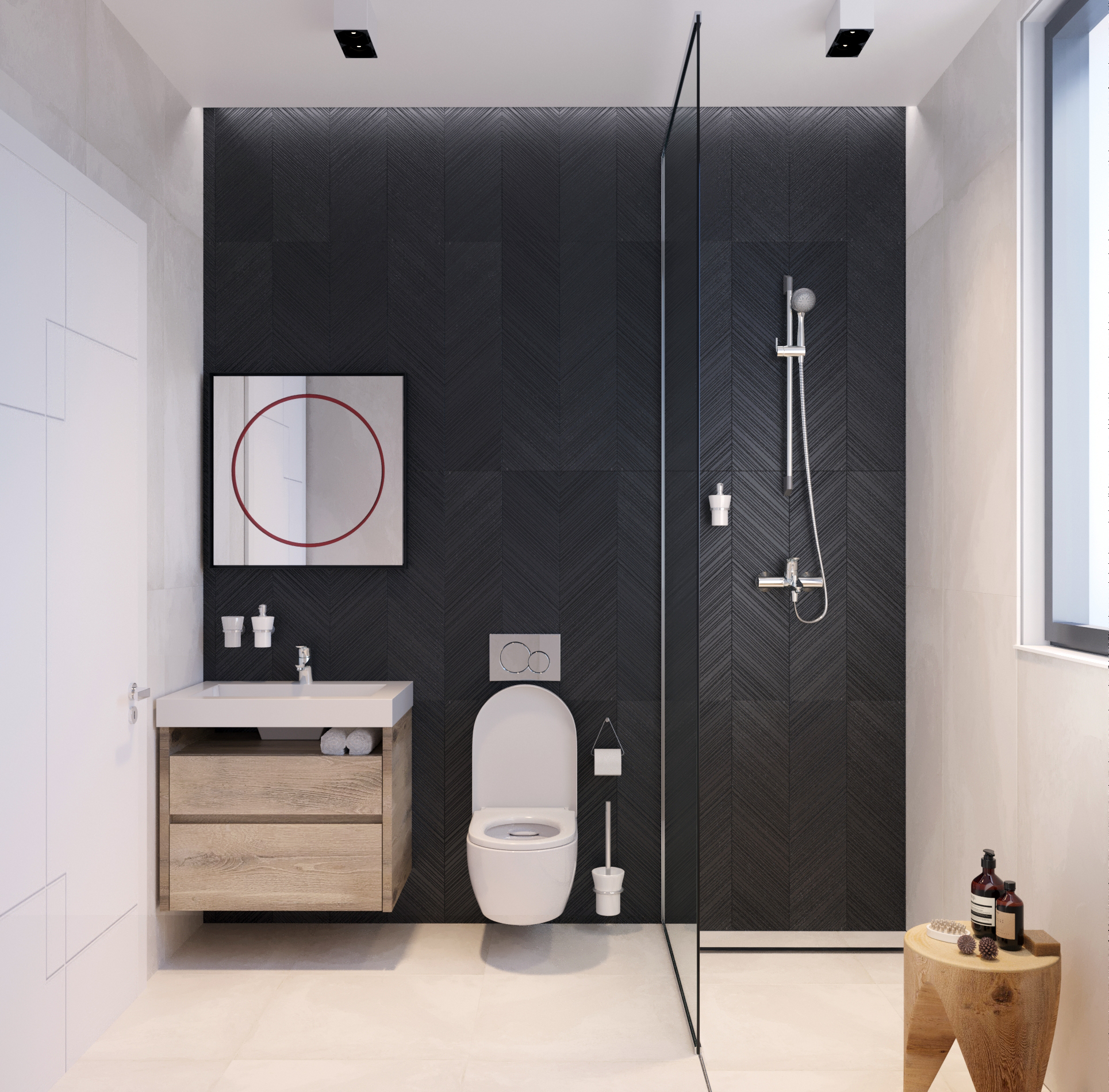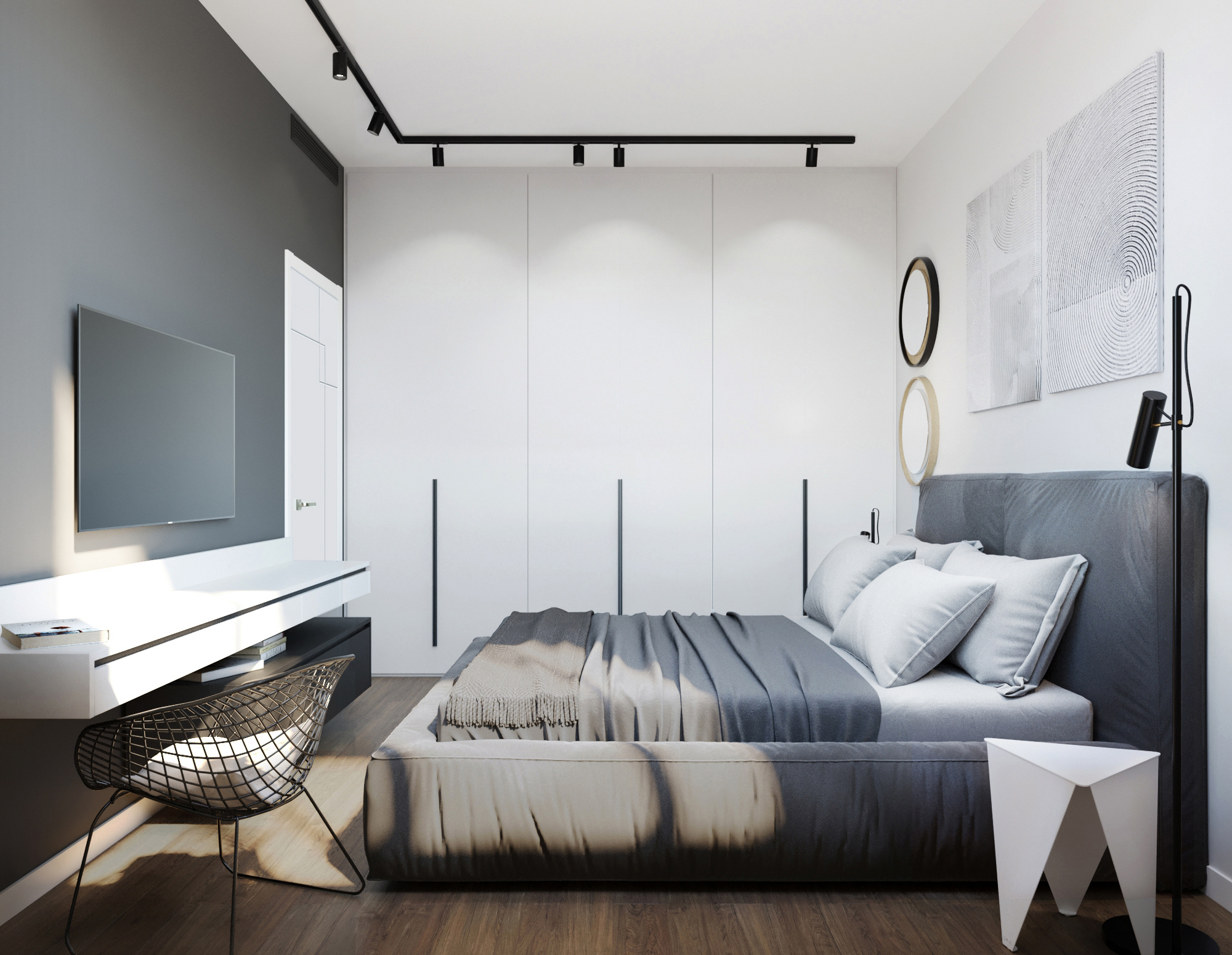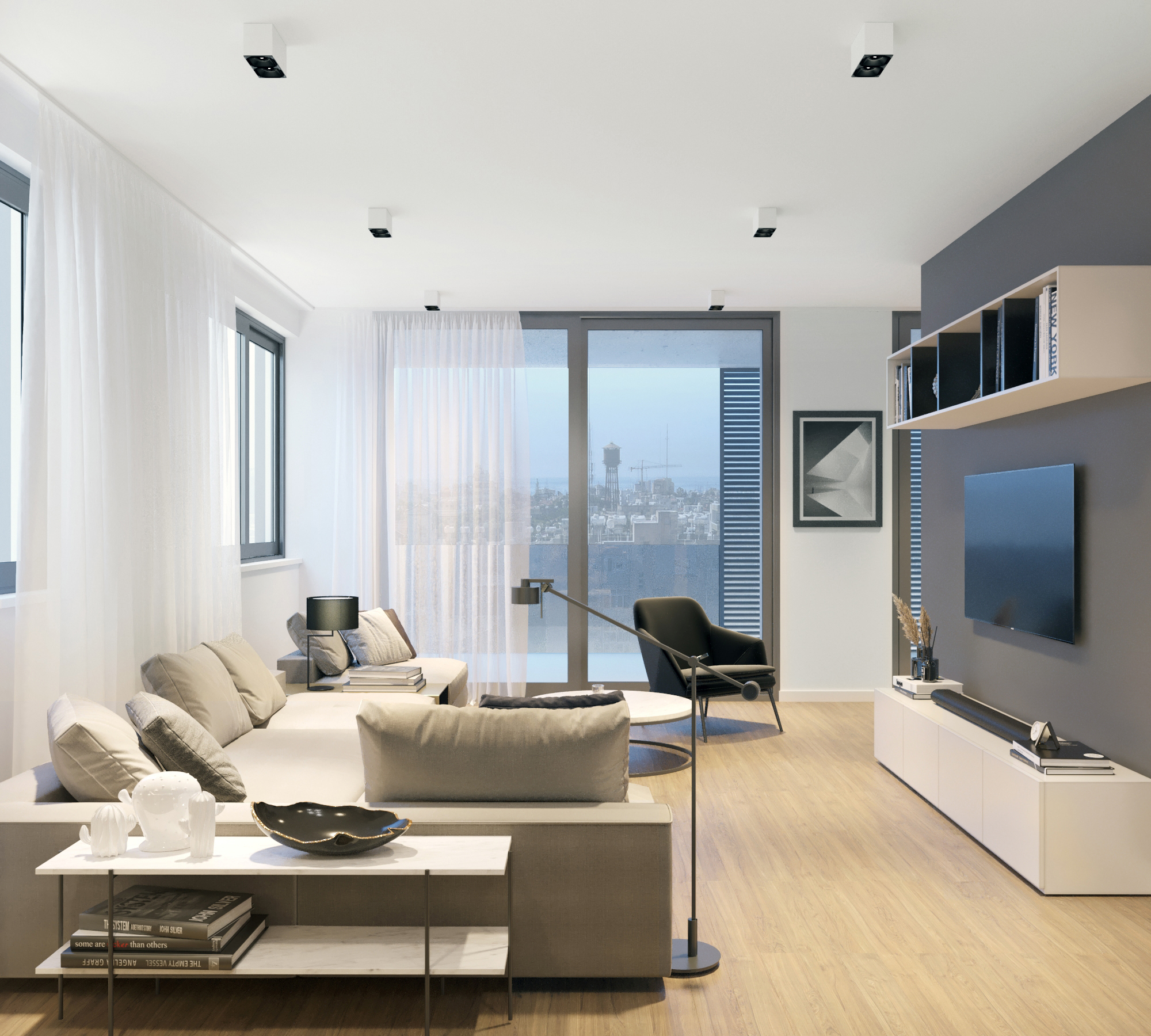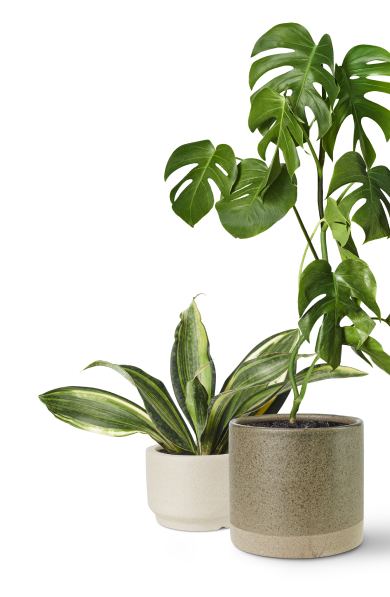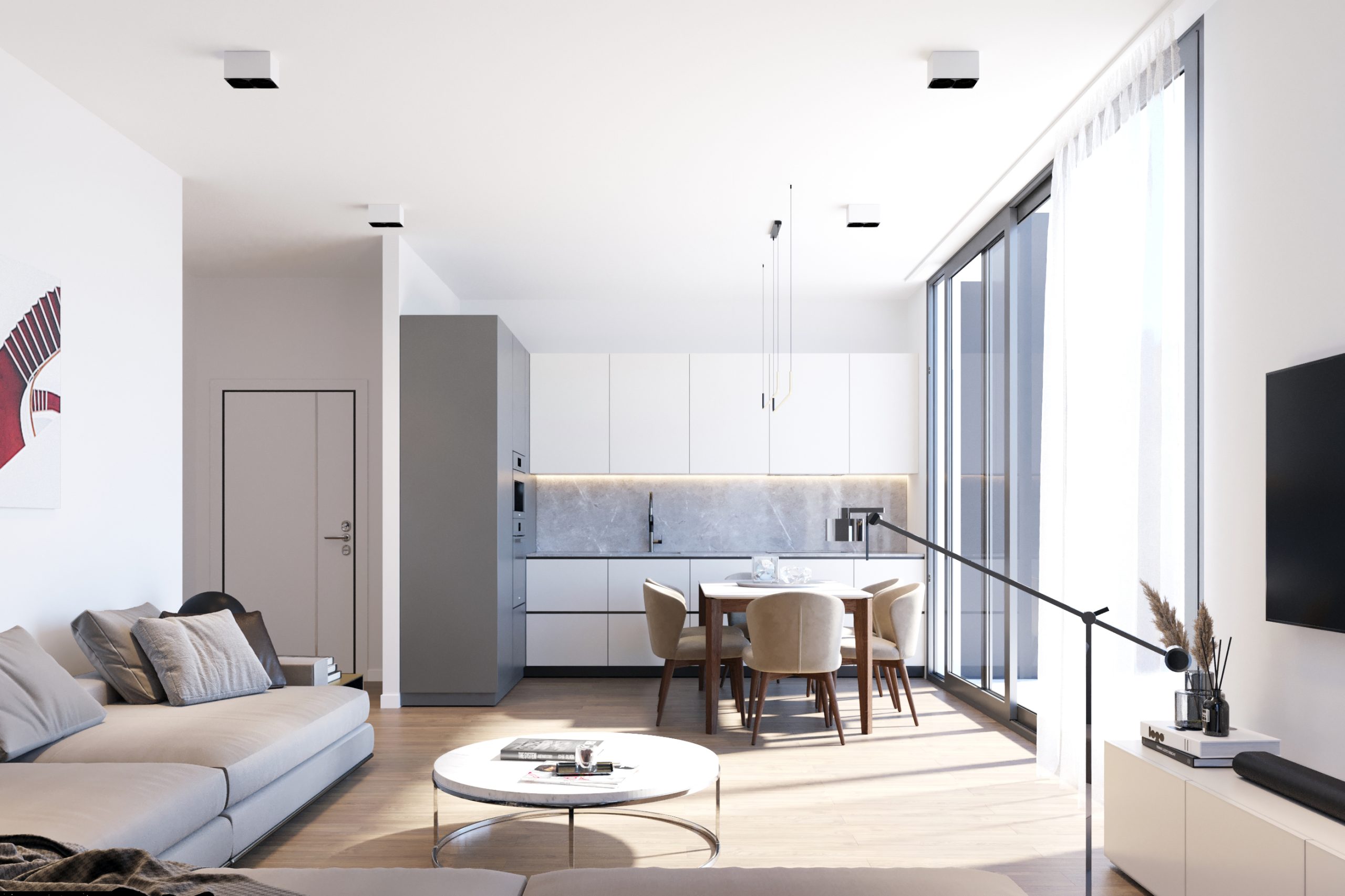 Technical
specification
The building complies fully with the regulation of the anti-seismic code.
External Walls: Thermal bricks of 25 cm thickness plus 8 cm of thermoinsolation.
Internal Walls: Thermal bricks of 10 cm thickness.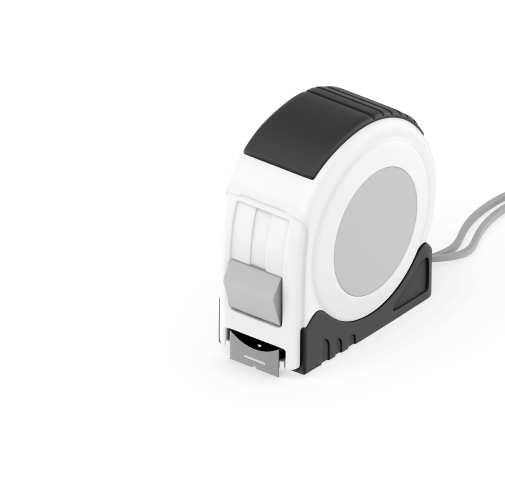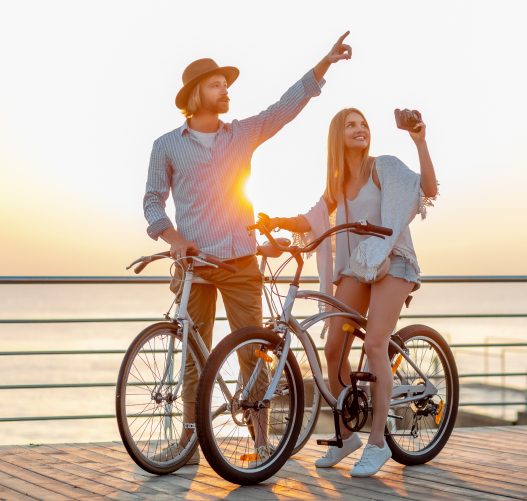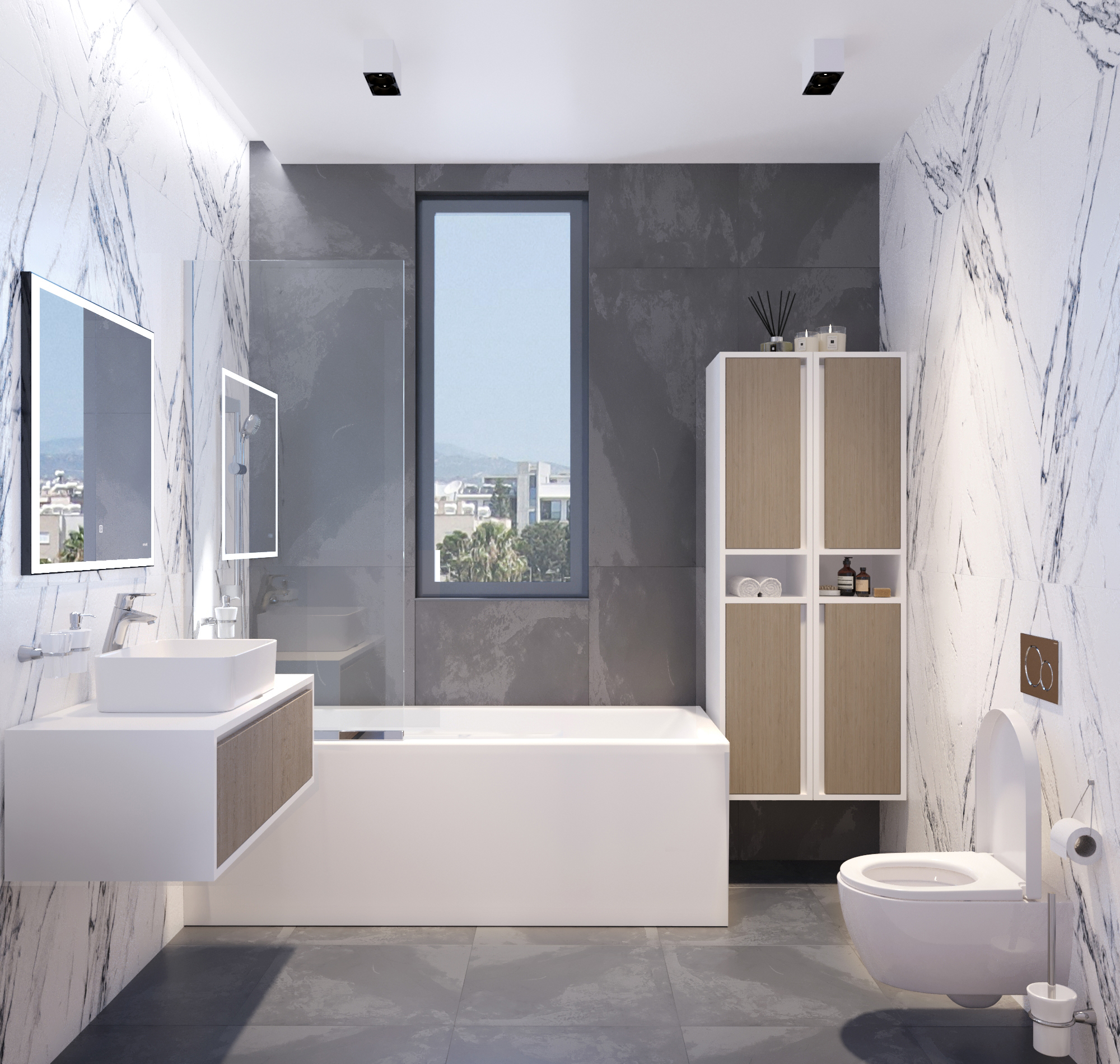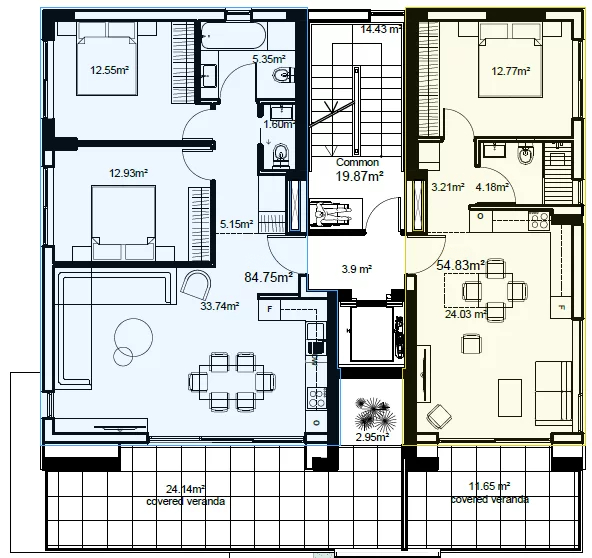 Plans and prices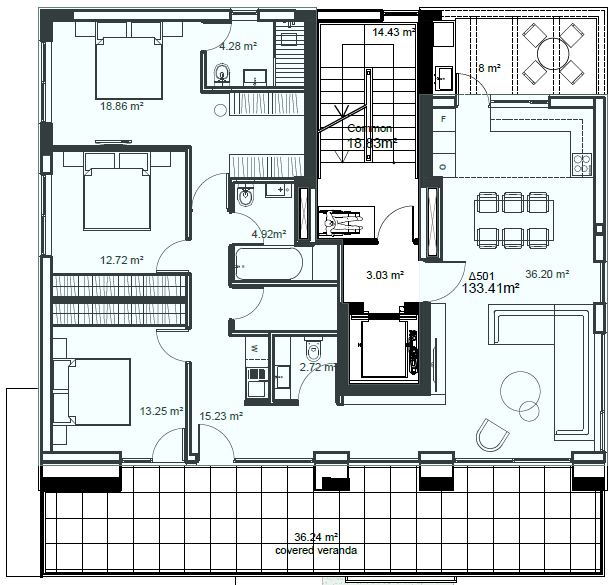 | Floor | Flat | Beds | Total area m2 | Apt. area m2 | Covered veranda m2 | Price € |
| --- | --- | --- | --- | --- | --- | --- |
| 1 | 101 | 1 | 67 | 55 | 12 | SOLD |
| 1 | 102 | 2 | 109 | 85 | 24 | SOLD |
| 2 | 201 | 1 | 67 | 55 | 12 | SOLD |
| 2 | 202 | 2 | 109 | 85 | 24 | 380 000 |
| 3 | 301 | 1 | 67 | 55 | 12 | SOLD |
| 3 | 302 | 2 | 109 | 85 | 24 | 390 000 |
| 4 | 401 | 1 | 67 | 55 | 12 | 290 000 |
| 4 | 402 | 2 | 109 | 85 | 24 | 400 000 |
| 5 | 501 | 3 | 177.5 | 133.5 | 44 | 1 000 000 |